Our Assisted Living Home
Equipped only with the friendliest of staff, ASL had a long history in serving seniors. With unsurpassed expertise and the quality of love and service; our home is the runner up for the best managed assisted living home in Arizona. Our senior residents receive our complete attention everyday. Everyday we are embraced with joy and excitement that comes from our senior patients. Sam (the Owner) has extensive experience working with elderly patients and gains great satisfaction from the difference he makes in their lives! Growing up in a large family (who all raised the bar in Assisted Living in AZ) and having major responsibilities from a very young age shows through the smiles of each resident at ASL. At Anthem Senior Living, you get all the comforts of home while an entire medical team is behind your loved one ensuring proper care and paying close attention to their health.
Quality elder care services for Anthem Arizona
If you are in the search for a quality assisted living home or adult care home in Anthem Arizona, Anthem Senior Living may be among your favorites, see what others have said about our assisted living home.
Is Anthem Senior living right for me or my loved one?
Are you looking for a private home is a quite and renowned community?
Are you looking for a home that has a great reputation?
Wishing for large and spacious private rooms?
Are you looking for a friendly compassionate staff?
read More
Levels of Care offered
Long
Term Care

Elder Care

Dementia & Memory Care

Parkinsons

Alzheimer's
Care
Respite
Care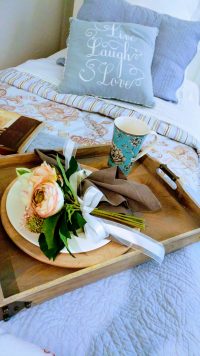 Private Suite now available! Won't last long…
We have a beautiful suite available that is fully furnished, jack-n-jill bathroom adjacent. Can accommodate a Temperpedic adjustable bed, wall mounted TV, Lift Recliner etc. You're more than welcome to use our furnishings or bring your own! Call Today!
Read more +
What Our Customers Say About
Anthemseniorliving.com

Caring staff. Wonderful environment. Have peace of mind knowing my mom is taken care of. Beautiful home in quiet residential area. They treat the residents like family.

Linda Romani

We have been blessed to have my father in their care since April 2015.

Colleen o'Toole

Phoenix, Arizona

You are angels! Thank you for helping us at a difficult time! My dad is making a great comeback under your care.

Tami Christianson

Phoenix, Arizona

Best place ever to work for never been so happy working for a company
so imagine how great it is for your loved ones the owners are always great and getting the best of the best for the residents always trying to make them happy,safe and loved I really recommend this place;)

Lupita Carrillo

Hermosillo, Sonora

Anthem Senior Living has been a great place for my mother who needs total assistance. She is safe and well cared for by Lupita, Carlos, Irma. Thank you for you devotion and care. We appreciate everyone involved.

Alexis Haass Reed

Anthem, Arizona